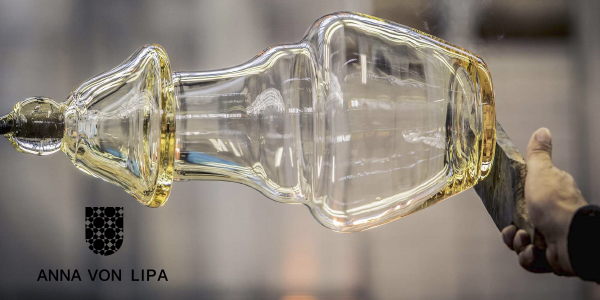 Anna von Lipa makes trendy glass, which appeals to the modern home without compromising when it comes to the old, traditional craftsmanship. Anna von Lipa makes hand-blown and handmade glassware from some of the Czech Republic's best glassworks and glassblowers.

About Anna von Lipa
Anna von Lipa is owned by Danish Jytte Correll, who has her applied arts made at the amazing glassworks in the Czech Republic, which are some of the world's best at producing glass. Jytte Correll is the main designer at Anna von Lipa, and she lives in the Czech Republic herself.

Sara recommends
Perfect imperfection. This is how I would describe the hand-blown glassware from Anna von Lipa. You really must love variation and accept that there can be air bubbles and other imperfections, since that is a sign of handmade. Anna von Lipa creates glass design that both renews and builds a bridge to the traditional glass applied arts. That is why I am so fond of Anna von Lipa and their glass design.