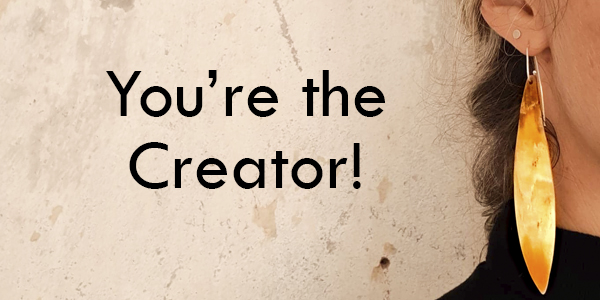 Make your own horn jewelry with Hornvarefabrikken's latest horn jewelry collection, where you combine the pieces exactly how you like. Sara has created the most incredile collection, where you can order as little as one horn item or one ear hook. It does not get more flexible than that.
The possible combinations are numerous - and the designer is YOU!
Simply go through the three steps below and you will be designing your very own horn jewelry. And you can always replace the horn parts or mix and match them with other styles.
However, you can also choose the earrings that we have put together. They are available as both a pair and as a single earring.
1. METAL: Gold or Silver? Hook or stud?
Our ear studs and ear hooks fit all the horn parts that are available in this collection. You only need to decide whether you prefer gold or silver and if you use ear hooks or ear studs. It´s all up to you.
2. SELECT YOUR HORN PIECE
Once you have chosen the metal for the earring, you need to choose the horn piece that you wish to combine with the hook or the ear stud. It's super easy. It is not necessary for you to be a jeweler or to take jewelry courses to replace the horn parts on your earrings. All you must do is stick the metal through the horn piece and you are done. The hardest part is finding the horn piece that appeals to you.
3. EXPAND
You can ALWAYS expand or combine your horn pieces in new ways. That way, you can always design your horn jewelry to fit your outfit, hairstyle, or your mood.