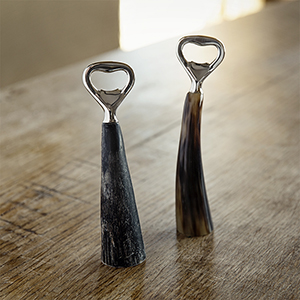 A bowl made of horn is amazing for storage at the office, in the living room, or in the bathroom for the toothbrushes. The horn bowl is also usable on the dinner table for salt or spices. It is also very decorative and looks beautiful just as a ornament. Order today and get:

- Quick delivery.
- You pay no fees.
- Approved payment solution and the e-mark.
- Free shipping on purchases over 100 EUR.