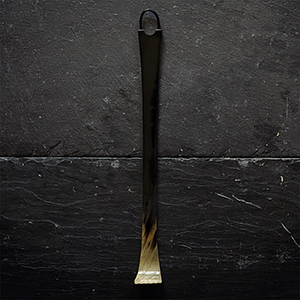 Among the horn accessories we sell, you will for instance find back-scratchers made of horn which are very pleasant to use and almost indispensable. Furthermore you will find natural nail cleaners in variable sizes, unique bottle openers, horn keyrings that are perfect for keeping track of your keys and also napkin rings - both raw and polished. Order today and get:

- Quick delivery.
- You pay no fees.
- Approved payment solution and the e-mark.
- Free shipping on purchases over 100 EUR.