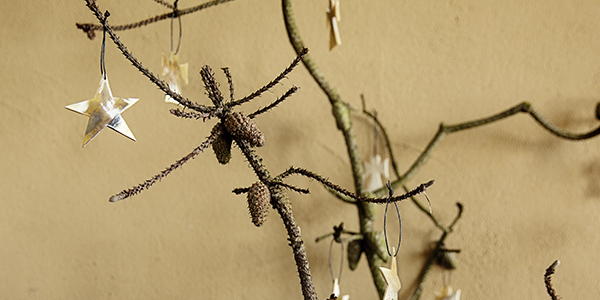 Christmas is about giving, spreading joy and being there for each other in the cold and dark time of year. There are many ways to get in the Christmas mood, for example with family and friends, where you have fun baking, enjoying mulled wine and decorating for Christmas.
The natural Christmas decorating trend
At Hornvarefabrikken the Christmas color is always horn-colored. We love the natural colors and shades of the horn, and we also love the contrast between the natural horn and the classic as well as the modern Christmas decorations.
Annual angel
Since 2015, we have made an Annual Angel. In 2015, it was designed by Isbrand. Following years Sara Brunn Buch has designed an angel and haut couture designer Jørgen Simonsen has also designed an amazing annual angel.
Christmas lunch or Christmas dinner
Christmas is also a time to enjoy delicious food, and Hornvarefabrikken has a wide range of spoons and tableware for the Christmas table, such as forks for cold cuts, herring skewers or the butter knife. We also have horn spoons for risalamande and beautiful horn napkin rings when you need to set the Christmas dinner table.
Order today and get: Fast delivery - No fees - Approved payment solution - FREE shipping for purchases over 100€.