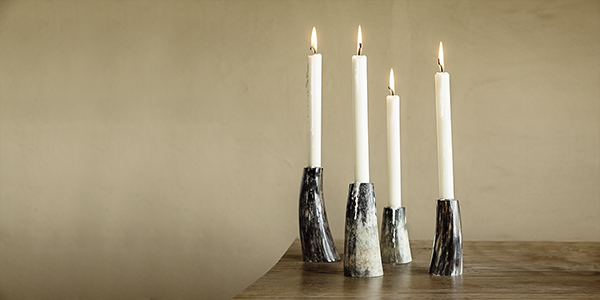 Candlesticks made of horn will look amazing in almost every context. We sell horn candlesticks for both tealight candles, normal candles and Christmas candles. The pattern and colours of the horn are beautifully displayed in the candlesticks.
- Quick delivery.
- You pay no fees.
- Approved payment solution and the e-mark.
- Free shipping on purchases over 100 EUR.