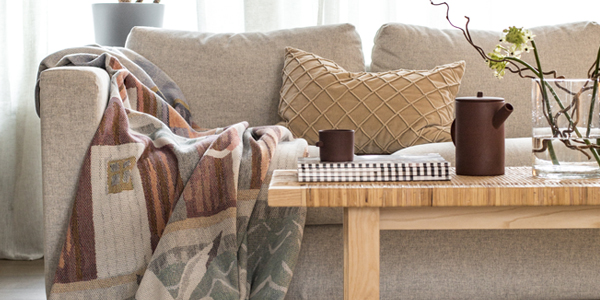 You find the best home textiles here!
Sara recommends healthy textiles
It is important to us that you can safely use the home textiles that we sell. Therefore, we place great demands on our manufacturers, for example, they must produce in Denmark or the EU, they must use organic yarns and fibers and preferably be certified as, for example, GOTS. This means that you can feel safe letting your children sleep with a plaid from Ekelund or our own wool plaid.
Gorgeous design
Beautiful design is simply a must in a nice home. Therefore, we have also found some beautiful home textiles in a modern and classic design, which include designs from both the Danish design tradition of simplicity to the colorful Swedish design tradition with focus on the most beautiful patterns.
The good story
We know all our manufacturers, and we have visited many of them, so we can see their production up close. It is also very important that we meet the people behind the company, because if their heart is in the right place, then we will go to great lengths to market and sell their products.