Ekelund Table Runner & Tablecloths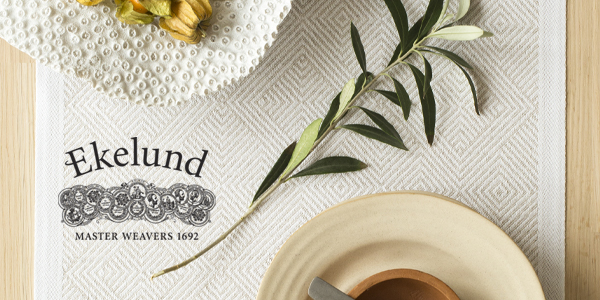 You can use Ekelund's table runners and two-person tablecloths for both everyday use and parties. The quality is simply superb, and all products are produced entirely from healthy, organic materials.
Sara recommends Ekelund's table runners
A 2-person tablecloth from Ekelund completes any table setting - quick and easy. The table runners' patterns are beautiful and range from very colorful designs to the classic patterns which Ekelund Designstudie is so famous for.

An extra plus is the fact that Ekelund's table runners and design tablecloths are all made of organic yarns and fibers, which are almost impossible to wear out.