Ekelund napkins & placemats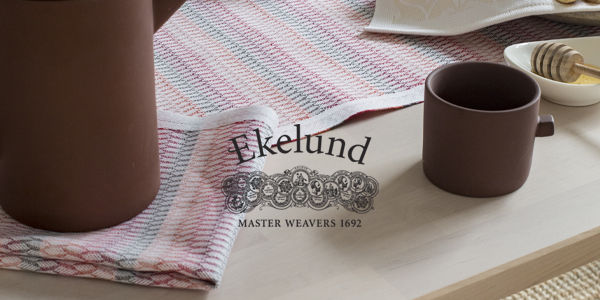 With napkins and placemats from Ekelund, you can easily style your table setting for everyday use or parties. When buying cloth napkins from Ekelund, you get a quality that allows you to use them again and again.
Sara recommends Ekelund's napkins
Ekelund's napkins give your table setting a boost – quick and easy. The napkins' motifs are beautiful and range from very colorful and floral designs to classic Ekelund patterns.

You can of course also use the napkins together with our horn napkin rings, which compliments each other perfectly.

Ekelund's napkins are all produced at Sweden's oldest weaving mill and are all made of sustainable and organic materials that are almost impossible to wear out.